Commercial Locksmith Service
Serving the Greater Seattle area!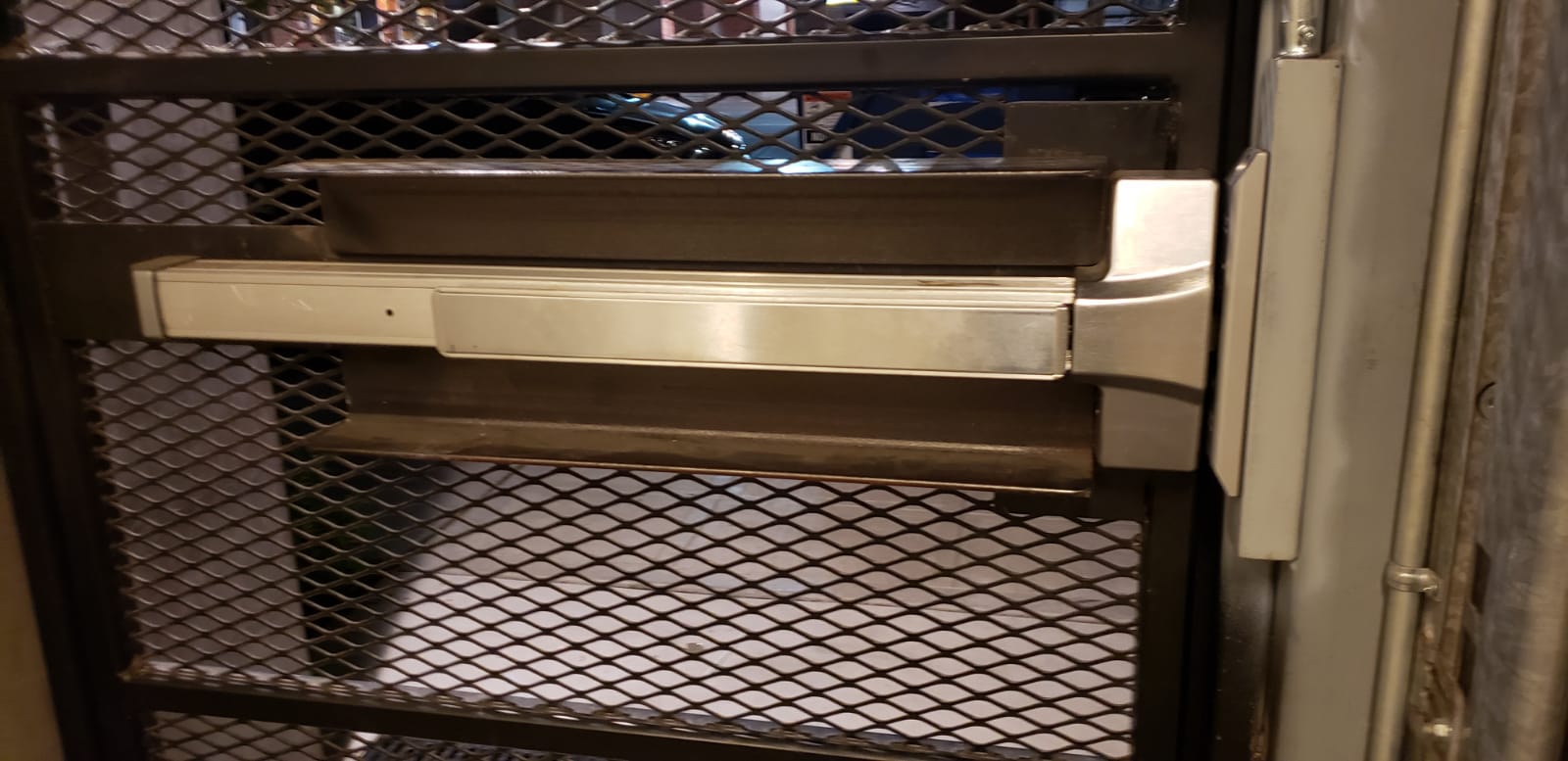 Commercial Locksmith Services in Seattle
Element Locksmith proudly offers a full range of commercial services to the greater Seattle area. Our company gathers experts with years of experience in commercial locksmithing. We have a team of knowledgeable and skillful technicians ready to tackle any locksmith-related project out there!
Commercial Services – Small Business Support
Commercial services are constantly needed.  Every morning when you open the doors to your business, you have no idea what to expect.  Some days are good others are bad.  In the event your business is experiencing a bad day because of an employee change or the unfortunate circumstances of a burglary, we can help in several ways.   Our goal to earn your trust so we may have the opportunity to earn your repeat business.  We value building and cultivating relationships with our commercial clients, any time you have a locksmith need; you no longer have to search on the internet, we are here to serve you!
Experienced Commercial Locksmith
More Info
We are an experienced commercial locksmith company that has been helping small businesses in Seattle for over a decade! We are licensed, bonded, and insured to work on your property!
More Info
We are an organized and efficient company! Once you call us, expect us to arrive at your location within 30 minutes and ready to solve your problem as quickly and professionally as possible.
Customer Service Oriented
More Info
We stand by our work 100%! Our motto is "do it once and do it right", we don't cut corners and we make sure that you are satisfied with the quality of work before we leave! We recognize the best type of marketing is word-of-mouth recommendation to your fellow business owners and happy customers help greatly with that!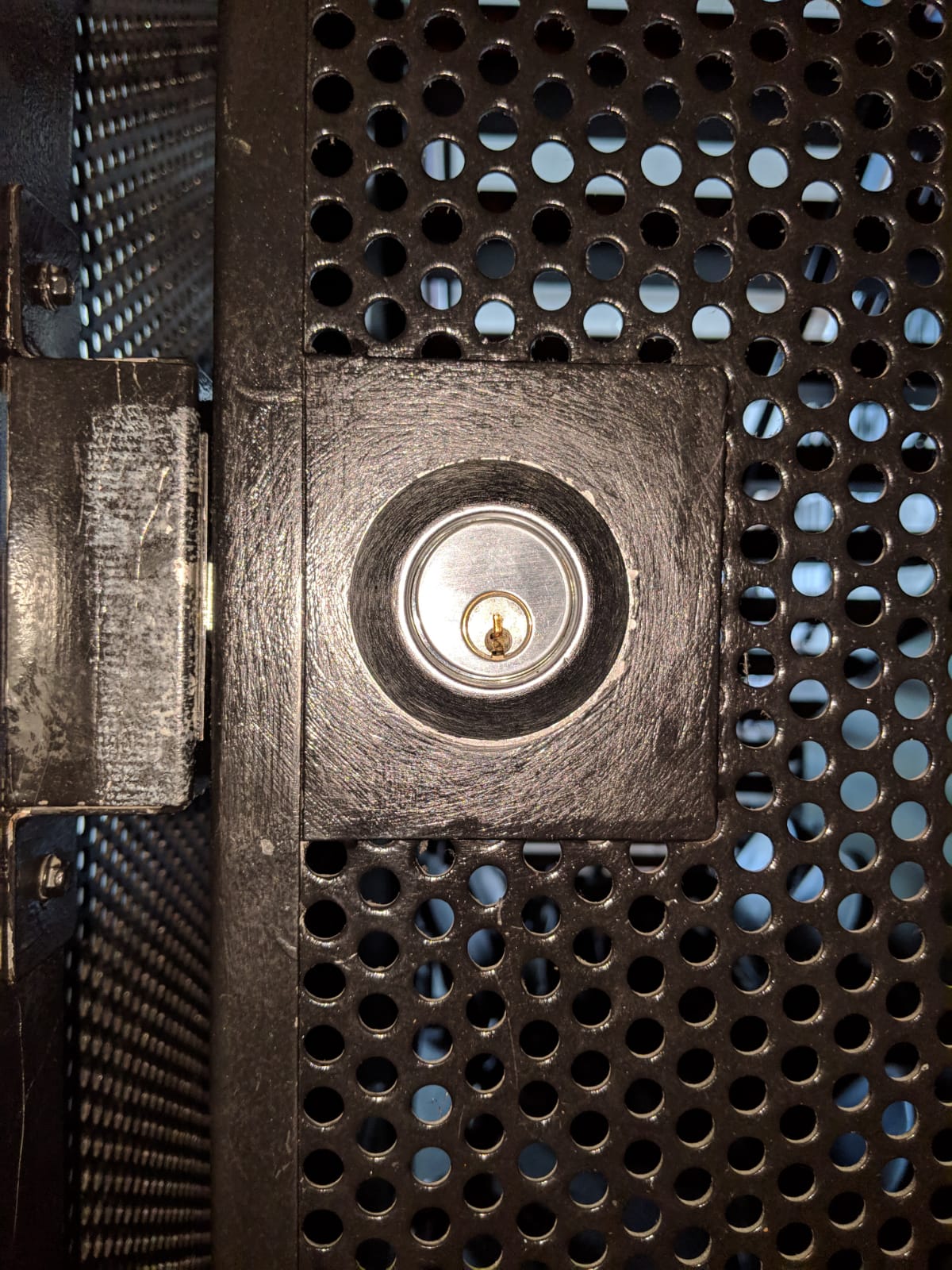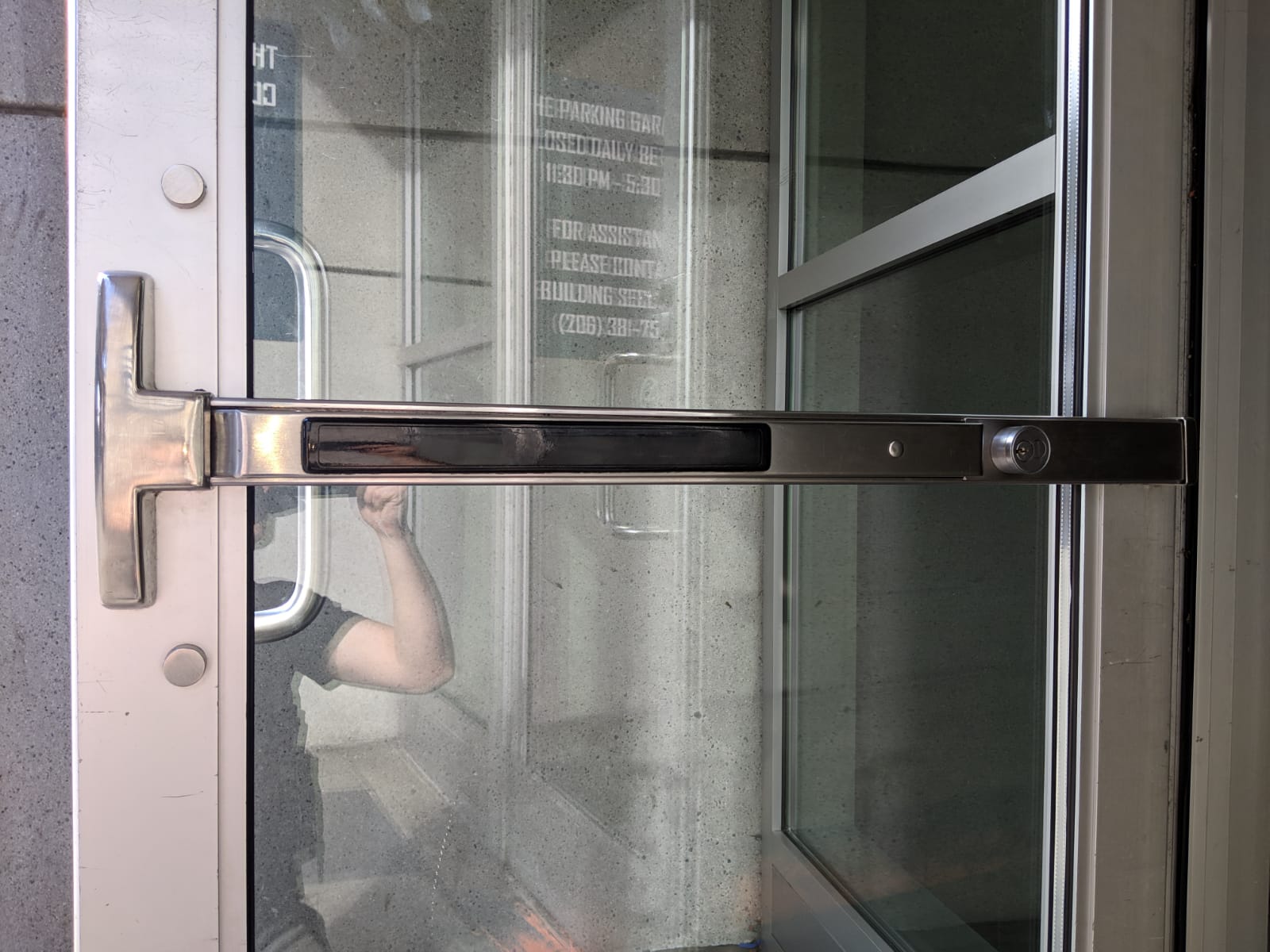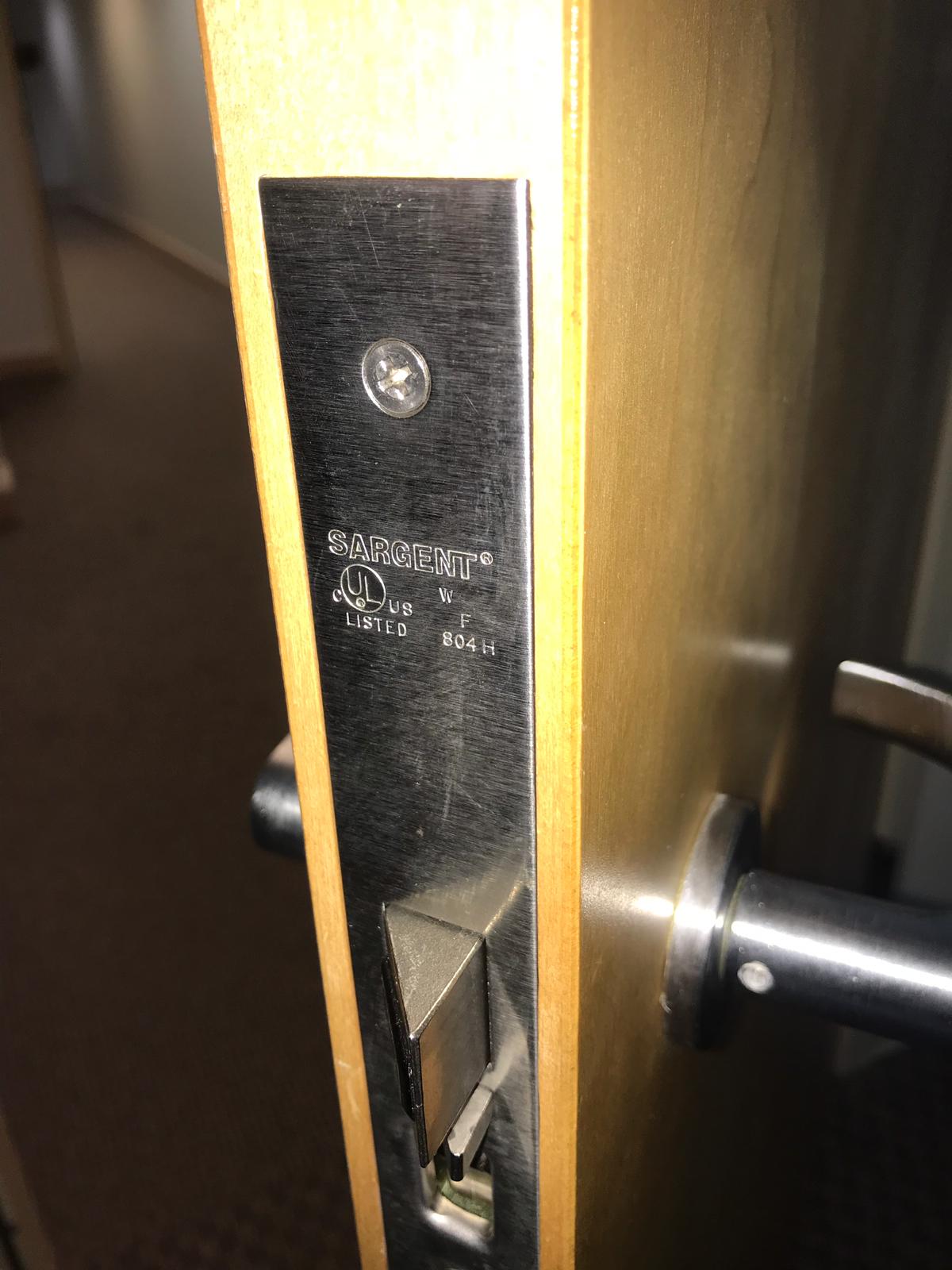 Commercial Services & Products We Offer:
Element Locksmith offers a wide range of locksmith services for your business property. These services include, but are not limited to:
High-quality door locks
Lock re-keying
Setting up and repairing locks
Keyless entry systems
Master keys for multiple rooms and areas
Desk, mailbox, and file cabinet locks
Whatever your commercial locksmith needs are, feel free to contact us, and we will do our best to come up with the most suitable solution, and complete the project in the shortest possible time-frame!
Keyless Entry Systems
You probably heard about these under the name access control systems. These are a convenient way to control access to the building or other company premises without using actual keys.
A keyless entry system works like this – when the employee that has the keycard needed to enter the room gets close to the door or the sensor, it automatically detects the card and opens the door. The employee can enter and close the door to automatically lock them.
It is an incredibly easy and convenient way to control access to different rooms while keeping track of anyone's entry and exit time. In other words, a keyless entry system can also help you monitor when your workers came to work, and when they left.
There is also no danger of someone leaving the door unlocked because they automatically lock as soon as you close them. It is also up to you to choose which doors will a particular card open, which means you can easily create different access tiers for your employers.
What Is a Master Key System?
A master key system allows you to create a single key that can be used on multiple locks. These locks will be set on pre-defined doors, and you can open all of them with a single key. It is an incredibly convenient way to decrease the number of keys you have to carry around, and it can also reduce costs for replacing the keys.
If you have security staff, this can also be important as they can gain quick access to any of the rooms they are protecting. You will need to be careful about who you are giving your master keys, but if you are responsible, it can make everything easier while keeping the maximum-security level.
Commercial Services Proficiency
We have a strong proficiency in commercial services.  In addition to the most commonly-seen cylindrical locks in most commercial properties, our highly-skilled technicians are also very familiar with the older mortise style locks, especially Arrow, Baldwin, Vest, Corbin Russwin, Emteck, Falcon, Schlage, and Sargent brands.
Take Your Business Safety to the Next Level
Element Locksmith can be the best long-term partner for all your commercial locksmith needs. Don't hesitate to contact us if you need advice on how to best protect your offices and other business facilities. Our experts use years of experience and vast knowledge about locks and security systems will suggest the best solution.
After we agree on the desired locksmith solution, our skillful technicians will get to installing it. We won't take a moment more than it is needed, and that is what makes us the most efficient locksmith service in the area. Our team is aware that time is money for any company, and we want you to maximize your profit!
Once the installation process is completed, we will check whether everything works properly. Depending on the deal we make, our team can also perform regular checkups and maintenance of your security system. That way, you can rest assured that everything functions flawlessly at every point.
If there is a need to repair something, our technicians will get to work right away. You can also call us if you detect a flaw or a problem in functioning, and our team will be on your way as soon as possible. We have the latest equipment capable of handling any repair, and you have never seen technicians as fast as ours!
Why Hiring an Exceptional Locksmith is Vital for any Business?
First, you need to understand that a top-quality business solution is essential for any company out there. You don't want to worry whether someone will access your properties without authorization. That is especially important if you are dealing with sensitive data of customers, or you are keeping confidential documents and other valuable assets in your storage.
That is why the first tip we have for you is to hire Element Locksmith. We are the most reliable locksmith in Seattle, and we already have a long list of delighted clients in the area. That makes us proud, but it also gives us the responsibility to be even better when serving future customers like you.
An outstanding locksmith is essential because they are capable of identifying the best solution for your business, and installing it to work flawlessly. We are here to work with you and reach the perfect arrangement together. You can sleep at night peacefully knowing that your company will be safe from unauthorized access.
Commercial Locksmith Tips
Here are some other things that you can do to ensure your business facilities are completely safe:
You only want to give the keys to the ones you trust – not every employee should have keys to every room. As a manager, it is your task to delegate the keys, but be careful. The fewer keys you give out, the safer your facilities will be. It would be best if you could give a key to a single employer for every office as that minimizes the risk of something going wrong.
Occasional re-keying is essential – re-keying your locks is necessary if an employee is leaving, and they had a key from a particular office. They might return the key, but you can never completely trust them, which is why re-keying the locks is the right move. Also, it is vital that all employees keep their keys safe. If any of them lost their keys or forgot them in a public place, that is also a sign to re-key the locks.
Go with the best solution – it is important that you can the highest value for money when choosing the right locks and security system for your commercial facility. However, it is not wise to go for the cheapest solution as it may turn into a huge loss if it proves to be ineffective. That is why you should listen to the advice of your locksmith, and go with the most suitable solution for your facility.
Add an extra layer of protection for sensitive documents – consider using cabinets with locks for your employee files, and other confidential documents you may store. We can help you to install high-quality locks on your cabinets, mailboxes, and anywhere else where you need to set up a lock to keep the safety at the highest level.
Commercial Services Quotes
Commercial services that Element Locksmith, provides and understands the importance of business security and customer service. We know you work hard to make your business successful, and we want to ensure that your assets and employees are protected. Our technicians work diligently to assist in safeguarding your business investments. There is no task too daunting for us, so whatever your security needs, we have the solution.  Give us a call today, and one of our commercial security specialists will gladly provide you with a quote within 30 minutes of your request.
From emergency lockouts to rekeying a home that you just, bought our technicians can do it all!
Whether you have locked yourself out of the car or lost your keys entirely we are here for you!